Here's The Perfect Solution If You Want An Easy To Update, Gorgeous Equine Website
In 5 Days or Less, GUARANTEED!
Top 10 Website Frustrations - Any of these sound familiar?
It takes forever for my web guy to do the updates I send him, and then they are not right.
My web guy ignores my emails and does not return my calls.
I tried to learn another system so I could update it myself, but it was too complicated so I got frustrated and quit.
It sounded easy and fast to learn how to do it myself, but all I have done is spend too much time on it, and my website is awful!
I can't get my website to look like a professional website. It looks like some kid did it.
I don't want my website to be some boring, generic template.
My web guy has no idea what a gelding is.
I tried these free website builders, but they stink!
Don't even get me started on Wordpress, GoDaddy or Wix.
All I want to do is have a beautiful website to economically market my horses and business! Why is that so hard!
---
Top 7 Questions to Ask Yourself
Do I want a really awesome website that looks like a professional designed it?
Do I want to be able to easily and simply manage it without worrying about breaking it?
Do I want a very simple website admin area that is so easy to use, my kids could even help keep it updated?
Do I want to be able to only pick the features that I need, and nothing else?
Do I want a gorgeous website for my horses that I will fit my budget?
Do I want to team up with a company that has been in the equine website business forever?
Do I want to have my new website ready to go in 3 days or even less?
If you answered 'YES! PLEASE!" to ANY of those questions, then we have the perfect solution!
---
We took our most popular horse website design and created an affordable, simple to use, management system. Now anyone can have a beautiful, professionally designed website to showcase their horses, equine services or any business for that matter. Our system has been designed specifically for the horse industry but it can be used by anyone!
The best part - It Will Be Ready in 5 Days or Less, GUARANTEED!
How does it work? It is a team effort. We customize it and you manage it!
We take your logo, pictures, color choices, and design ideas to make your new website uniquely yours.
We set up all the features that you select from this list so it is ready for you add your horses and other information.


Home/About Page
Content Pages
Contact Form
Header Slideshow

Horses For Sale
Stallions
Mares
Babies/Foals/Offspring
Winners/Congratulations

Testimonials
Blog/News
Photo Galleries
Video Page

We help you get started with your home page and setup on many of the add-on features.
We hand you the keys and let you get acquainted to managing your new website system. But don't worry, you are not alone! We have detailed video tutorials, extensive help and you can always ask us through our online help system! We actually guarantee our fast support to you!
Then when you are ready to take your new website live, we 'flip the switch' and your are LIVE!
---
That's it. Easy Peasy! All with our industry leading 3 Way Guarantee that removes all the risk!
---
"I really love the system, it's very easy to figure out..."
"Looks great, thanks for designing a beautiful website that I can easily work on. Highly recommend! I really love the system, it's very easy to figure out, even just winging it. Great format! "
Cristina K.
Devils Crown Quarter Horses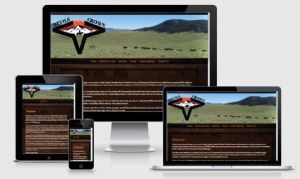 ---
OUR 3 WAY GUARANTEE:
14 Day Money Back Guarantee - If you are unsatisfied for any reason within 14 Days, 100% of your money back.

5

Day Website Guarantee - If your website is not ready for you to add content within

5

business days, your first month is Free.
1 Day Support Guarantee - If you do not receive a reply to your questions within 1 business day, your next month is Free.
---
CLICK TO GET STARTED!